Our goals, as your therapists, are to listen to the body, give help where it is out of balance, and to always be searching for new and better ways to help the body bring itself to a better state of wellness. As a result, Therapeutic Massage Company has expanded over the years to include additional services that compliment each other, bringing balance and relief from pain and stress, as well as an inner awareness and peace to one's self. Our services continue to grow with the recent addition of our Far Infrared Sauna, orthopedic massage therapy, and on-site chair massage. Additionally we now offer the convenience of on-line Therapeutic Massage Company gift certificates – printable from your own computer, and redeemable for any of our services.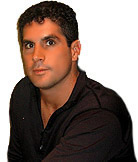 RON BOUCHER, LMT
Owner and Licensed/Certified Orthopedic Massage Therapist
"I've been a massage therapist for over a decade, and am one of only four practitioners certified in the state of New Hampshire to provide orthopedic massage. Born and raised in New Hampshire like the state motto, "Live Free or Die". Blessed with three wonderful children and a wife. I have always enjoyed athletic activities and have a natural understanding of movement. My extra curricula activities include meditation, the outdoors, hiking, skiing, mountain biking, and cruising the back roads on my Harley. "Work" is a funny thing to call it, because I love what I do. I enjoy the challenge and the opportunity to continually learn and grow while helping others."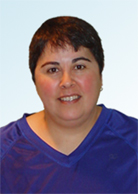 JEN BOSWORTH
Massage Therapist
"I moved from New Mexico to New England in 1995. After working in the coffee business for 11 years, I went to massage school, graduating from McIntosh College in 2008. Mushroom hunting, reading and photography are some of my hobbies. The natural sciences have always been an interest of mine. The different ways the body works with the mind are especially intriguing, and I've found that massage is a great way to explore this connection."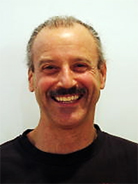 KENNETH TOY (Swami Jayananda)
Founder of The Institute for Personal Development, Inc.
Ken is an independent scholar who earned the title of Swami in the Kriya Yoga lineage and is also a Certified Professional Astrologer. His programs are non-formidable, practical and experiential in nature. The programs are all designed to further develop and balance one's body, mind and spirit. The advantages to studying Kriya Yoga under the supervision of a Swami become apparent when you move yoga off the mat and into your life. More information on Ken can be found at www.ipdtransform.com.
CHAD BRADBURY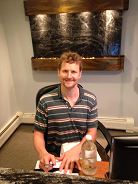 With over 15 years of experience in muscular skeleton and facial rehabilitation work, dovetailed with 10 years experience in cranial sacral work, Chad exemplifies the definition of orthopedic massage therapist. Chad specializes in complex issues such as carpal tunnel syndrome, frozen shoulder, TMJ, and tinnitus. "I feel lighter, "I feel taller", and "I can not believe how much better I can move" are among the usual customer comments.